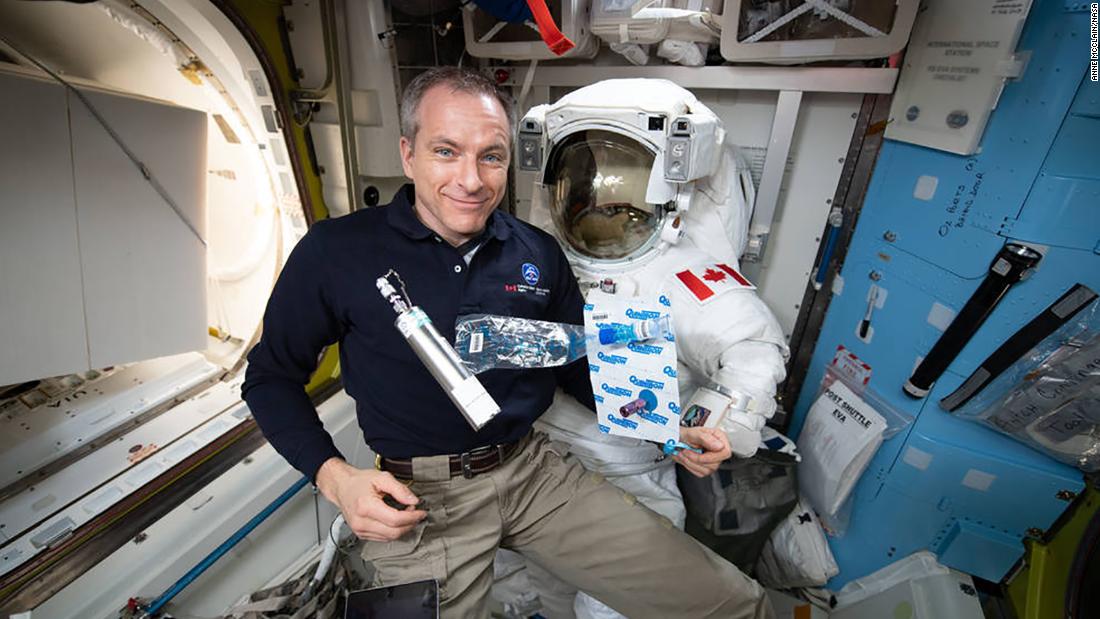 Astronauts experience 'space anemia' when they leave Earth
CNN
Space travel is known to be notoriously rough on the human body, but new research has revealed just how hard it hits red blood cells. A new study of astronauts showed that they lost 54% more red blood cells than people on Earth experience.
When we're on Earth, our bodies create and destroy 2 million of these cells per second. In space, astronauts experienced 3 million red blood cells destroyed per second, resulting in a loss of 54% more cells than people on Earth experience, according to a new study.
More Related News
Republican-controlled state legislatures across the country are approving a wave of new voting restrictions on virtually party-line votes that require only a simple majority to pass. The US Supreme Court has likewise decided the key voting rights rulings that helped trigger this surge of state legislation on a party-line, majority-vote basis over the past decade.
While catchy songs from "Encanto" are topping the charts, Disney's latest animated film is drawing praise for another reason: the way the movie portrays trauma and healing.
The band Every Time I Die has split over an apparent disagreement with singer Keith Buckley.
Microsoft announced plans to acquire Activision Blizzard, the video game studio behind blockbuster hits like "Warcraft," "Overwatch" and "Call of Duty," in an all-cash transaction valued at $68.7 billion. Microsoft says that the move will make the company the third-largest gaming company by revenue, after Tencent and Sony.