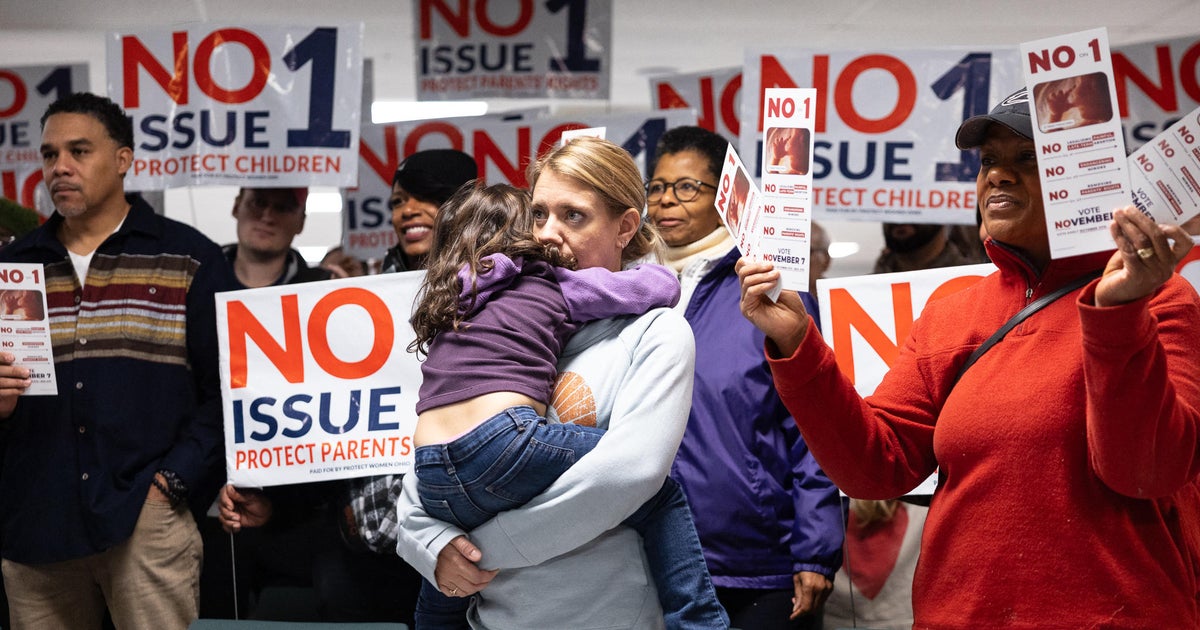 Anti-abortion groups shrug off election losses, look to courts, statehouses for path forward
CBSN
Anti-abortion groups are firing off a warning shot for 2024: We're not going anywhere.
Their leaders say they're undeterred by recent election setbacks and plan to plow ahead on what they've done for years, including working through state legislatures, federal agencies, and federal courts to outlaw abortion. And at least one prominent anti-abortion group is calling on conservative states to make it harder for voters to enact ballot measures, a tactic Republican lawmakers attempted in Ohio before voters there enshrined the right to abortion in the state's constitution.
"For us, this is a civil rights battle. We have innocent human beings whose lives are being destroyed," said Carol Tobias, president of the National Right to Life Committee, one of the country's largest anti-abortion groups. "And we're going to keep fighting because we think those are human beings who deserve protection."