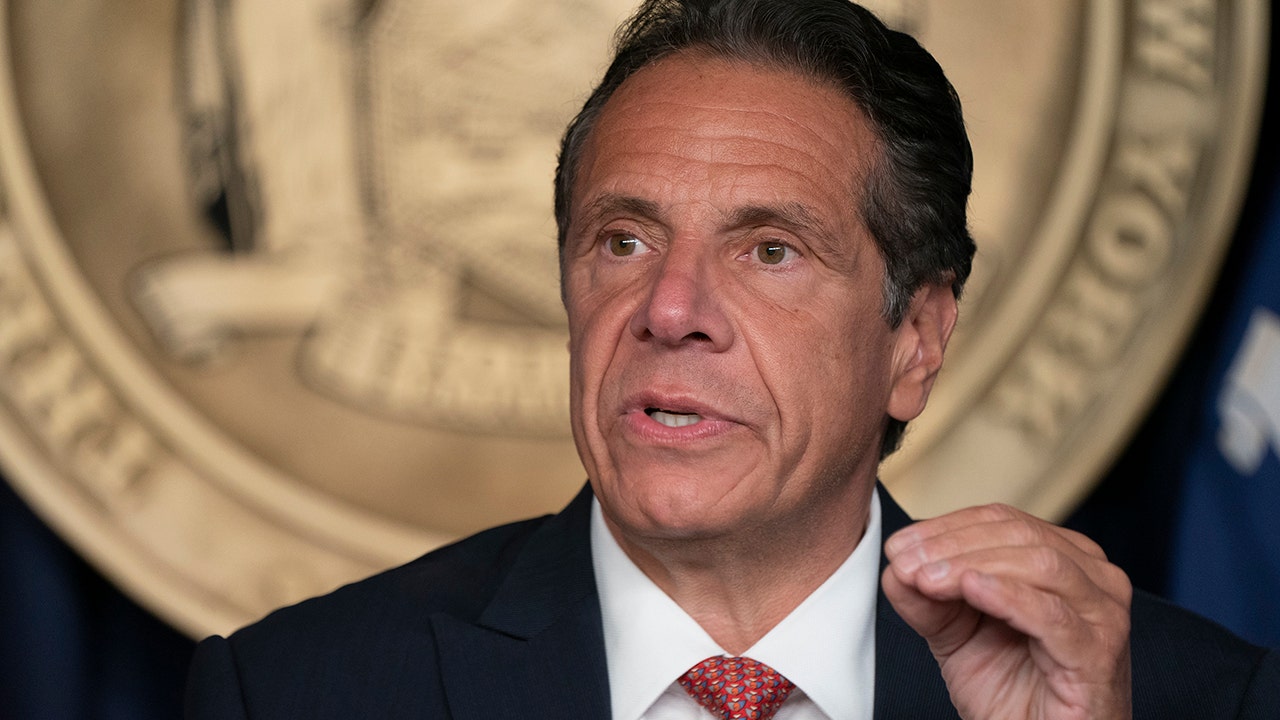 Andrew Cuomo: New book reveals alleged story about father Mario calling him out
Fox News
Former Gov. Andrew Cuomo and Bill de Blasio aide Karen Hinton is coming out with a book titled "Penis Politics" in which she describes how the disgraced governor was admonished by his father Mario Cuomo for comparing women's "t–ties."
Hinton, who worked with the disgraced governor when he was federal housing secretary at the U.S. Department of Housing and Urban Development, had publicly accused Cuomo of bullying and "inappropriately" hugging her when she worked for him two decades ago.
In "Penis Politics," she writes, "When I was Andrew's press secretary … he told me a story about when he was in college and his father Mario Cuomo was New York Secretary of State."
More Related News
The Oklahoma Supreme Court voted to temporarily block three laws that placed restrictions on abortion that were set to take effect in the state on Nov. 1
FIRST ON FOX: Sen. Bill Hagerty, R-Tenn., is urging Sen. Bernie Sanders, I-Vt., to oppose immigration provisions in the proposed budget reconciliation bill that would make hundreds of thousands more employment-based green cards available - provisions Hagerty calls "the crown jewel of corporate lobbying."
The Biden administration suspended $700 million in planned aid for Sudan and condemned members of Sudan's military involved a coup that ousted the country's civilian-led transitional government from power.
Houston Rockets owner Tilman Fertitta said the current ceaseless inflation is taking a toll on more than just the billionaires like himself that the Democrats aim to denigrate.
Fox News host Jesse Watters blasted The Atlantic for a story appearing to blame U.S. shoppers for supply chain shortages.
Former Vice President Mike Pence's address in Loudoun County, VA is not tied to the campaign of Virginia GOP gubernatorial candidate Glenn Youngkin
The congressional caucus of healthcare experts sent letters led by Rep. Andy Harris, R-Md., to Biden and CMS Administrator Chiquita Brooks-LaSure warning of the adverse affects a vaccine mandate might have on the healthcare industry.