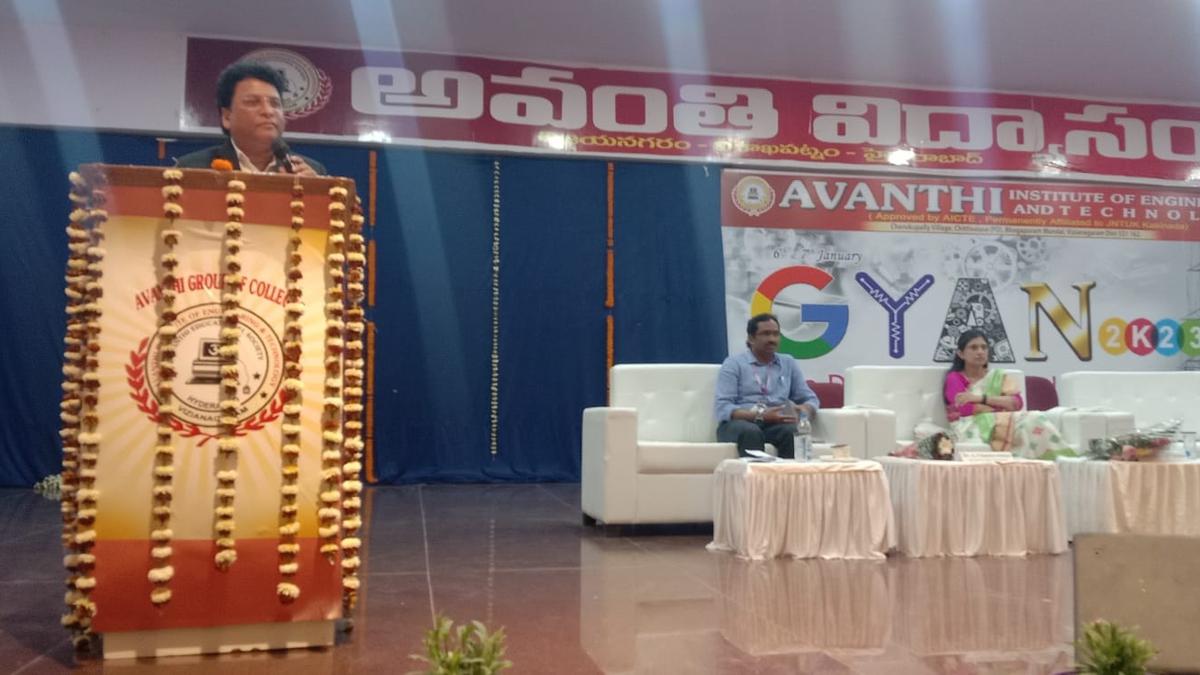 Andhra Pradesh: improve technical knowledge to meet expectations of industry, Waltair DRM tells engineering students
The Hindu
VIZIANAGARAM
Waltair Divisional Railway Manager Anup Kumar Satpathy on Saturday said that the students who have a clear goal about their career would reach top posts in railways and other organisations in the country. He suggested to the engineering students to improve their technical knowledge constantly to meet the expectations of the industry. He attended as the Chief Guest for GYAN-2k23 technical festival's valedictory function held in Avanthi Institute of Engineering and Technology at Cherukupally in Vizianagaram district.
Speaking on the occasion, he said Telugu medium was not a barrier for students to excel in their career since many top personalities had pursued their studies in mother tongue in initial stage. Patra India BPO services Managing Director Mukkavalli Lakshmi said that the students should develop team spirit from college days since they had to work with tandem with many colleagues who had different ideas and approach. AIET Director A.Chandrasekhar said that the students could get opportunity to identify their hidden skills with tech-fest conducted in the college.
More Related News
Other highlights that are coming to Amazon Prime Video this week include 'Rüyanda Görürsün'
The outlay for the railways is nine times the amount provided in 2013-2014, Finance Minister Nirmala Sitharaman said while presenting the Union Budget 2023-24
PMK president Anbumani Ramadoss accused T.N. CM M.K. Stalin of adopting opposite stands when it came to farmers' welfare; he said the proposed land acquisition move by NLCIL would badly impact farmers in Cuddalore district
The State is expected to go to polls in May 2023
In the last Budget, ₹48,000 crore was allocated towards the Government's housing scheme
IMD further forecast light and moderate rainfall at many places over coastal Tamil Nadu and Puducherry on Wednesday and Thursday
The water will help irrigate 2,200 acres of agricultural land in 11 villages in Villupuram district and 1,000 acres in five villages in the Union Territory
Here is a quiz on interesting nuggets, historic facts and everything else that happened on January 31.
Trinamool Congress hits back at the National People's Party for backing the "foreigner-embracing" Citizenship (Amendment) Act after being accused of batting for Bangladeshis
Here are the key news stories to watch out for from Karnataka today
The 65-year-old was elected as MLA from the Erode Assembly constituency in 2001 and from the Erode (East) Assembly constituency in 2011; he has held various positions in trade, printing and petroleum dealers associations in Erode district