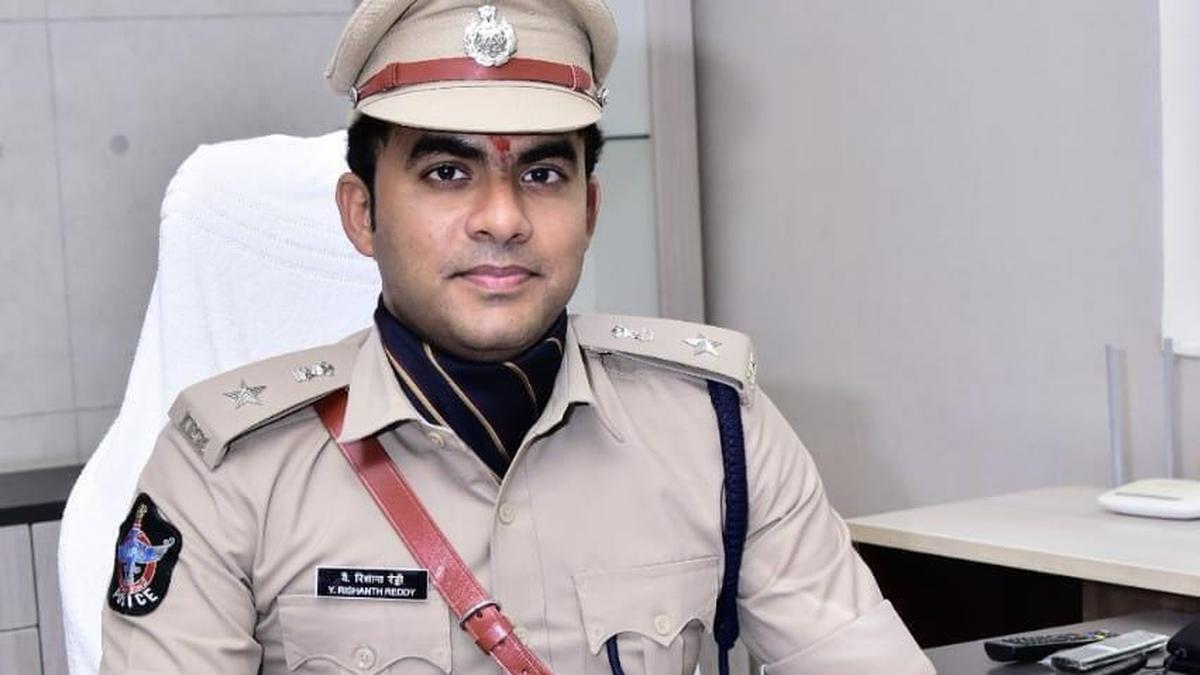 Andhra Pradesh: Chittoor police arrest 2,533 persons in 2022 in crackdown on ganja and liquor smuggling activities
The Hindu
Special teams formed to check inter-State crimes: SP
In the crackdown on liquor smuggling and ganja peddling activities, the Chittoor district police arrested 2,533 persons in 2022 and destroyed contraband worth several crores of rupees in 2022.
Superintendent of Police Y. Rishant Reddy told the media in Chittoor on Saturday that special teams were formed with personnel drawn from Palamaner, Chittoor, and Nagari sub-divisions to intensify surveillance to check inter-State crimes.
"Special focus on tackling the menace of brewing of illicit liquor brought good results with 112 villages getting declared green zone. Several villagers and youth showed the willingness to not engage in illegal activities anymore. We are helping them find alternative sources of livelihood," the SP said.
Mr. Rishant Reddy said that there was a decline in redsanders smuggling cases in the district in 2022 when compared to the previous years. He said that 98 persons were arrested in 22 cases, while 15.7 tonnes of logs worth about ₹10 crore were seized.
The SP said there was also a substantial decline in the number of cases of rape and murder cases in 2022. But there was a spike in the casualties involving road mishaps.
"The year 2022 saw strengthening of surveillance to prevent crimes against women and cyber-crimes. Several victims are coming forward to register cases. We raised awareness on safety aspects among women," Mr. Rishant Reddy said, adding that the district saw a record number of DIsha app downloads.
The SP said all police stations were equipped with a two-way communication CC cameras at reception centers, and top priority was given to visible and preventive policing to create a police-friendly atmosphere.
More Related News
Born in 1928 in Khadaklat in present-day Karnataka, she was known by her mononym 'Sulochana' and acted in more than 300 Marathi and Hindi films.
The Aam Aadmi Party (AAP) on Sunday attacked the Bharatiya Janata Party (BJP) over the Balasore train accident, and said that before the accident, there were complaints of problems with the signalling system and a shortage in manpower, but the Central government had not done anything about these issues.
The silver jubilee celebrations of Amrita Hospital, Ernakulam, were inaugurated on Sunday. Inaugurating the celebrations, Union Home Minister Amit Shah said the hospital had set an example by providing free medical support to needy sections of the society.
Dakshina Kannada Member of Parliament Nalin Kumar Kateel has said that 22 km of the 45 km- long Bikarnakatte-Sanur National Highway widening project has been completed.
A month after Manipur was engulfed in ethnic violence, only 18% of over 4,000 weapons, looted or taken away from police armouries have been surrendered with the authorities.
The Congress had earlier demanded the resignation of Railway Minister Ashwini Vaishnaw and criticised Prime Minister Narendra Modi
Mamata Banerjee announced ₹5 lakh compensation to the kin of the deceased, ₹50,000 to the injured
Members of HB Colony Residents Welfare Association and Visakhapatnam Apartment Resident Welfare Association staged a protest demanding that the APSRTC officials resume city bus 20A service immediately
As many as 32 people from Karnataka, part of volleyball teams, who were stranded after the train accident in Balasore, managed to return on Sunday
The power sector in Tamil Nadu may see a maximum coal demand of 65.7 million tonnes by the financial year 2030 from actual consumption of 27.95 million tonnes in financial year 2022, as per government's report on Integrated Coal Logistics Plan for efficient coal evacuation.
Heavy rain accompanied by strong winds brought down the mercury level in Sivaganga town and its peripheries on Sunday evening..