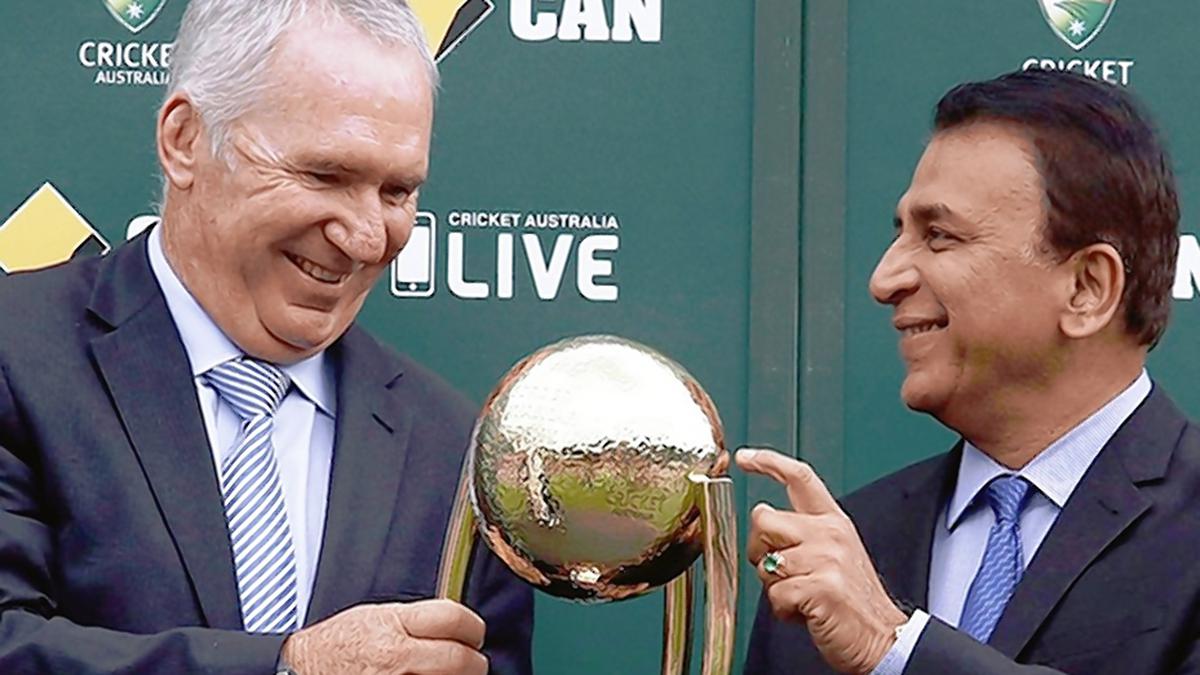 An India-Australia series is about cricket, there's no baggage
The Hindu
It has always been different with Australia. There is a purity to India-Australia cricket that is mi
It has always been different with Australia. There is a purity to India-Australia cricket that is missing from series against other teams. With others, from England to Pakistan, there is the baggage of politics, religion, ethnicity, or culture. With Australia, the focus has been the cricket; the game is not part of a larger narrative. Cricket has stood for itself and not as a vessel for other emotions and sentiments.
Australia were the first country Independent India toured, three months after the tricolour was raised. Decades before that, soldiers from the two countries fought on the same side in the first World War at Gallipoli and the Far East. As India's coach Rahul Dravid pointed out in his superb Bradman Oration of 2011, "Before we were competitors, Indians and Australians were comrades."
Gallipoli (in Turkey) might have been a disaster for the Allies, but as one historian put it, the national character of Australia and New Zealand were forged on its beaches.
Melbourne-born all-rounder Frank Tarrant was called "India's oldest cricket friend" by a London newspaper in the 1930s. Tarrant organized an Australian tour of India for the first time in 1935-36, having earlier helped prepare the Indian team for the inaugural home Test and series against England. He also umpired in the first two Tests. Jack Ryder, Don Bradman's first captain, led on that first tour, a private one.
In an excellent biography of Tarrant, Australian writer and Indophile, Mike Coward has written, "Ambitious and driven, he foresaw that India was destined for greatness as a cricket nation and implored the authorities in Australia to open their minds to the inevitability of a paradigm shift in the cricket world."
Coward also wrote a lyrical book on cricket in the subcontinent. Interestingly, two of the more interesting books on Indian cricket were also written by Australians. While Edward Docker's History of Indian Cricket (published in 1976) focused on the politics, Richard Cashman's The Phenomenon of Indian Cricket (1980) explored the cultural and sociological aspects of the game in India.
The great Duleepsinhji might not have played for India, but after his playing career, he served as the High Commisioner to Australia in 1950.
More Related News
Suspended YSR Congress Party (YSRCP) MLA Kotamreddy Sridhar Reddy has condemned the attack on Bharatiya Janata Party (BJP) national secretary Y. Satya Kumar's convoy, alleging involvement of the ruling party in the incident. ''It was a providential escape for me too. I escaped an attack by a violent mob. My car driver took another route to Nellore after seeing the mob. Democracy is under threat under the YSRCP rule," said the suspended MLA.
The tweets flagged by the government also include older posts related to anti-minority speeches made by political leaders
Presenting her second budget, Madurai Mayor Indrani Ponvasanth said under the able leadership of Chief Minister M.K. Stalin, Madurai would be given a facelift in all spheres. While heritage buildings, parks and monuments would be preserved, growth and development suited to the modern times would be implemented in all aspects, she said.
With focus on priority areas of emerging economies, plenary sessions of the second Sherpas' meeting under India's G20 presidency begins in Kumarakom.
While the toll charges for a single way journey on the expressway for cars was ₹135, it will be increased to ₹165 and for a return journey on the same day, the charges will jump from ₹205 to ₹250.
"Most of Shaista Parveen's family members are in jail or absconding."
Gujarat Titans skipper Hardik Pandya won the toss and elected to field against Chennai Super Kings in the Indian Premier League opener in Ahmedabad on March 31.
Information and Public Relations Minister Ch. Venu Gopala Krishna on Friday appealed to the rural reporters to enroll in the Diploma in Journalism course being offered by the C. Raghavachari Andhra Pradesh Press Academy (APPA)
A cardiac patient, Udayagiri MLA Mekapati Chandrasekhar Reddy had earlier undergone treatment for the same in Chennai and Bengaluru
The victim reached home and reported the incident to her mother, with whose help she got treated at a hospital.
In the midst of a heated debate surrounding the legacy of Hindu ideologist Vinayak Damodar Savarkar, Maharashtra Minister Mangal Prabhat Lodha has announced plans to celebrate 'Swatantraveer Savarkar Vichar Jagran Saptaha', across the State.