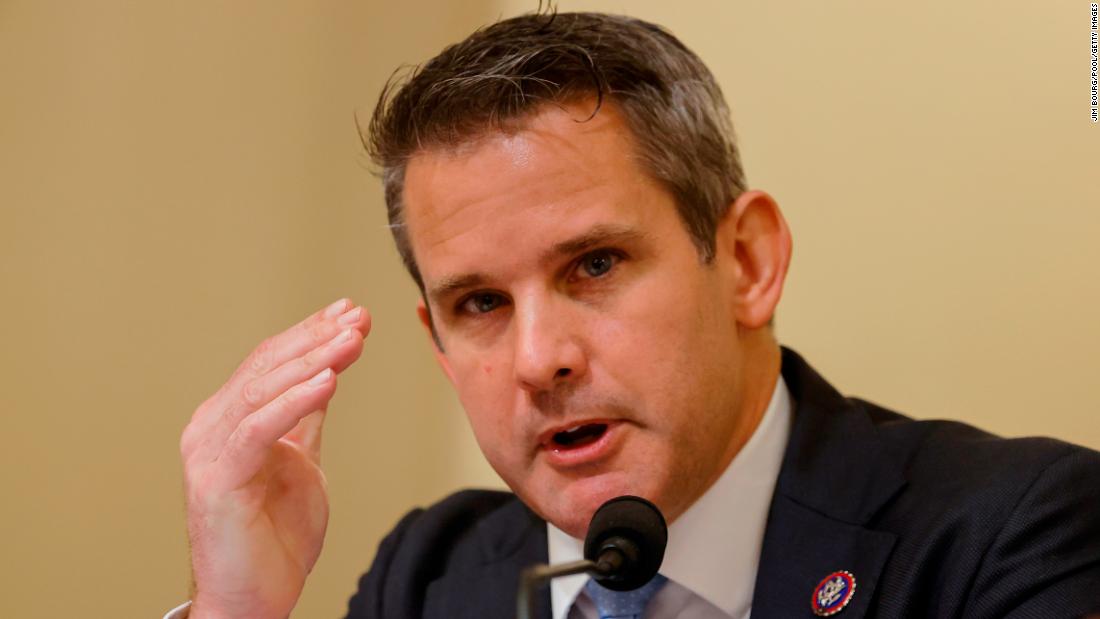 Amid high-profile hearings, some January 6 committee members beef up security
CNN
When Rep. Adam Kinzinger recently received a letter at his home threatening to execute him, his wife and his baby, the Illinois Republican immediately flagged it for the United States Capitol Police.
But Kinzinger -- whose high-profile role on the House select committee investigating the January 6, 2021, insurrection has made him a reviled figure on the right and who is no stranger to such violent threats -- wasn't satisfied with the response he received and felt like the Capitol's law enforcement agency didn't adequately understand the threat environment, according to two Republicans familiar with his thinking. So he was advised by some of his GOP colleagues, who also voted to impeach Donald Trump, to elevate the issue to the FBI as an added precaution, sources said.
US Capitol Police declined to comment for this story.
More Related News
A gunman in Highland Park, Illinois, killed six people and injured dozens more on a July Fourth parade route on Monday, setting off a manhunt that paralyzed the Chicago region before a suspect was apprehended by police later in the day.
The US Supreme Court ended its most explosive term in decades this week deeply split along ideological lines, surfacing two different visions of America and the Constitution.
Debra Messing was fed up. The former "Will & Grace" star was among dozens of celebrity Democratic supporters and activists who joined a call with White House aides last Monday to discuss the Supreme Court overturning Roe v. Wade.
Tom Hanks doesn't get to battle Tim Allen at the box office and he has feelings about that.
New insights from behavioral science suggest there's more to situations than root causes like poverty or segregation and help us see progress on the gun violence crisis is much more possible than we've thought, writes Jens Ludwig.
Hours after gunfire interrupted the Highland Park, Illinois, July Fourth parade, killing six people and wounding dozens more, police apprehended the man they believe was responsible.
Kate Hudson went mermaid style for the Gram and her big brother wasn't down for it.
What was supposed to be a day of national celebration turned into a day of tragedy and fear when a gunman killed six people and injured dozens of others at a July Fourth parade in Highland Park, Illinois.
The impressive mix of tones and styles that director Taika Waititi pulled off in "Thor: Ragnarok" largely fizzles in "Thor: Love and Thunder," which isn't as funny as it wants to be, as stirring as it needs to be or romantic as it ought to be. Although well paced at just under two hours, instead of the hoped-for fireworks this comes a little too close to feeling like a post-Fourth of July dud.
Election Day 2022 is now four months away. Democrats are trying to hold on to slim majorities in both the House and Senate. They're doing so against the backdrop of high inflation and an economy viewed in poor shape, which is the issue dominating voters' minds.
Minutes after a gunman killed 10 people in a Boulder, Colorado, grocery store in March 2021, a woman stood in the back of the supermarket where she worked in Denver, about 30 miles away, staring at harrowing images of the scene as she scrolled through her phone.