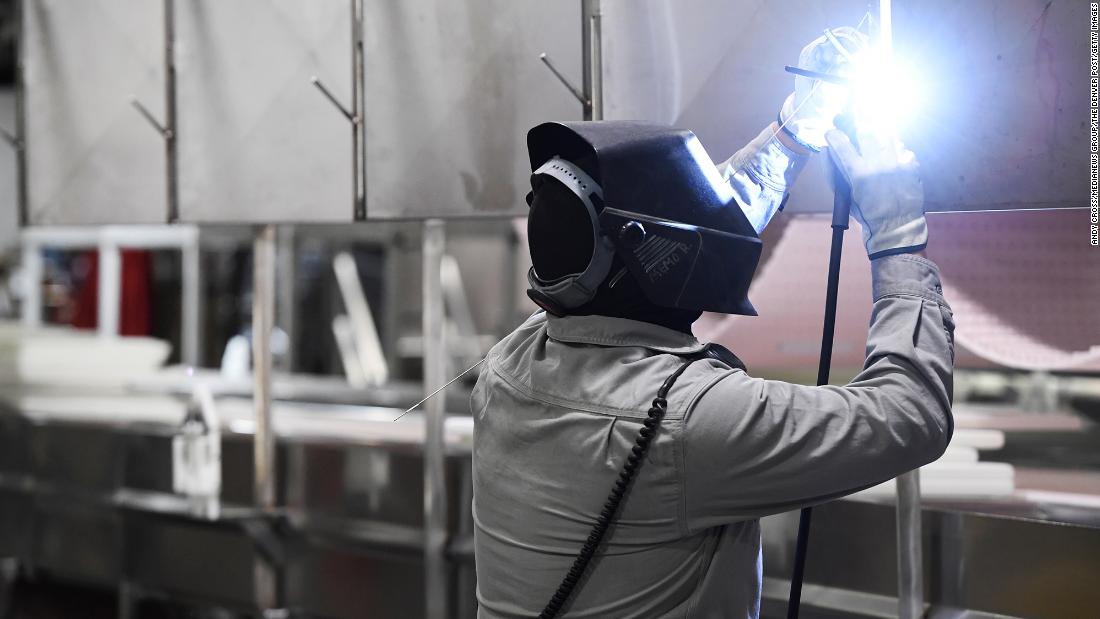 American factories are desperate for workers. It's a $1 trillion problem
Demand for goods is skyrocketing as the US economy reopens from the pandemic. But there's a big problem: American factories can't find enough people to do the work.
Even though US manufacturing activity surged to a 37-year high in March, the industry has more than half a million job openings. Factories are struggling to find skilled workers for specialized roles such as welders and machinists. Manufacturers are even having trouble hiring entry-level positions that do not require expertise.