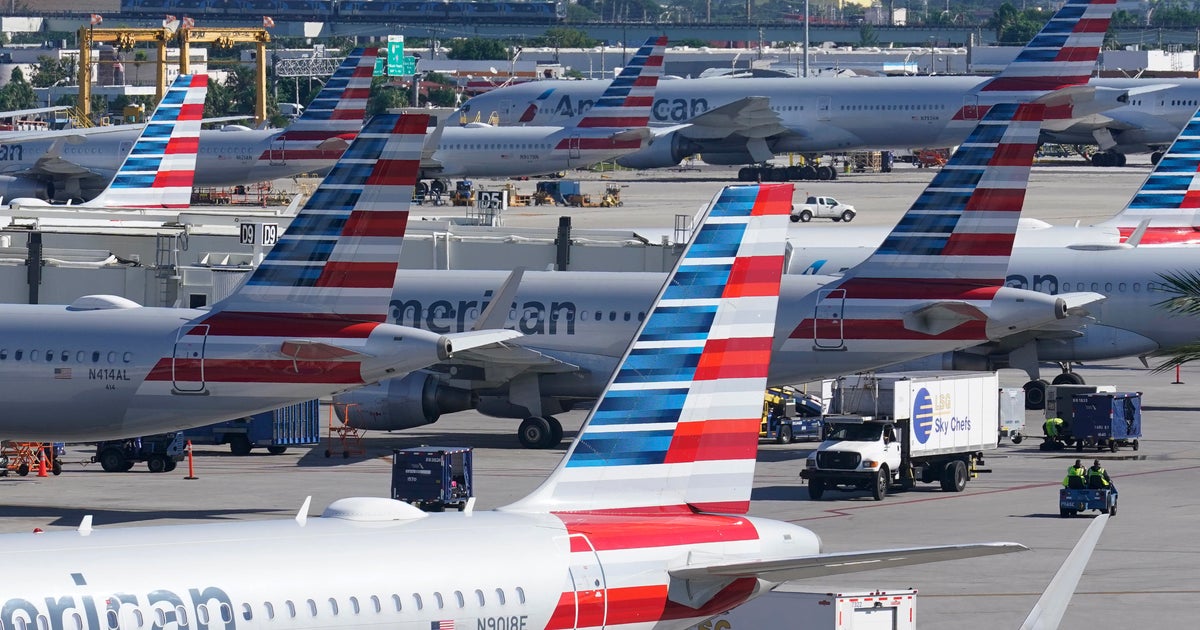 American Airlines and United pare flights as delays and cancellations surge
CBSN
Airlines in the U.S. are struggling to meet a surge in consumer demand for domestic and international air travel as they face acute worker shortages, including in the cockpit.
American Airlines on Thursday said it is dropping service to four small cities in Iowa, New York and Ohio because it doesn't have enough pilots to captain planes.
"In response to the regional pilot shortage affecting the airline industry, American Airlines has made the difficult decision to end service in Dubuque, Iowa, Islip and Ithaca, New York, and Toledo, Ohio," the carrier said in a statement to CBS MoneyWatch.
More Related News
A San Francisco couple who parked their car for decades on a paved section of their property in front of their home has been banned from doing so in the future — and also fined more than $1,500.
Authorities plan to give an update Tuesday on the deadly shooting at a Fourth of July parade in Highland Park, Illinois. A gunman attacked paradegoers from a rooftop during the Chicago suburb's Independence Day festivities Monday, killing at least six people and injuring dozens more.
In a handwritten letter from Brittney Griner that was delivered to the White House on Monday, the WNBA player wrote how terrified she is that she may be imprisoned in Russia "forever."
Six people were killed when a gunman opened fire at a Fourth of July parade in Highland Park, Illinois, and more than two dozen people were taken to area hospitals with injuries, officials said. Some of the victims, including at least one child, were in critical condition when they were transported from the scene, Highland Park Fire Chief Joe Schrage told reporters.
Spanish police said Monday they had seized three underwater drones capable of transporting large quantities of drugs from Morocco to Spain and broken up a gang suspected of manufacturing them.
An 11-year old boy in Indiana died from serious injuries sustained during a "fireworks incident," authorities said Monday.
The rent has come due for America's small businesses and at a very inopportune time.
The teenager who survived a shark attack last week near Tallahassee, Florida, now faces an upcoming surgery to amputate one of her legs.
Amber Heard's lawyers have asked a judge to throw out the $10.35 million verdict against her in the defamation case filed by ex-husband Johnny Depp, arguing that the verdict was not supported by the evidence and that one of the jurors may not have been properly vetted by the court.
Gov. Gavin Newsom is running for reelection in California, but his latest television ad is airing in Florida.
Frankfurter-munching phenom Joey "Jaws" Chestnut gobbled his way to a 15th win Monday at the Nathan's Famous Fourth of July hot dog eating contest, powering down 63 hot dogs and buns at the annual exhibition of excess.