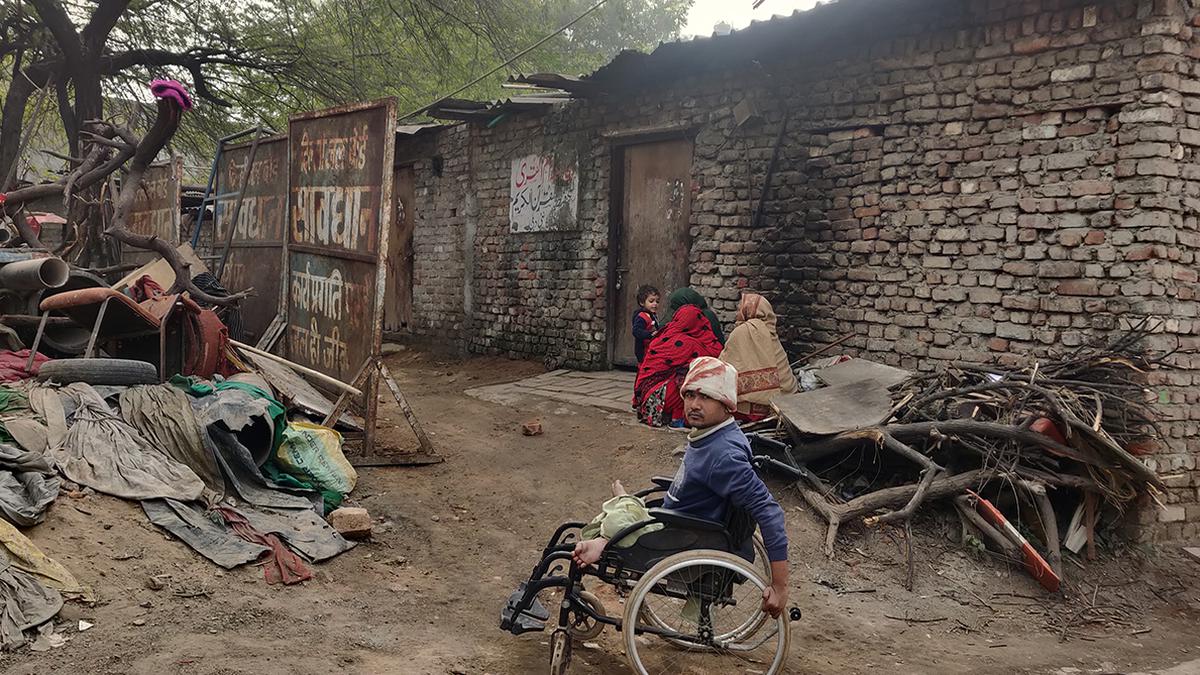 After DDA's eviction notice, Mehrauli JJ dwellers in the line of fire
The Hindu
An impending demolition drive is causing anxiety among residents of jhuggi jhopris in south Delhi's Mehrauli Archaeological Park
In the jam-packed neighbourhood of south Delhi, the jhuggi jhopri (JJ), or slum, dwellers of Mehrauli Archaeological Park stare at an uncertain future after hundreds of them were served eviction notices by the Delhi Development Authority (DDA) on December 12, 2022.
The residents have been asked to vacate their homes, built on the government land.1
"We registered our houses here; many residents even sold theirs. These activities were allowed and in official knowledge; the staff responsible for these transactions should be taken to task first," rued Aash Mohammad Khan, a retired MCD safai karamchari, who has spent his life here.
"Where were the authorities when the houses and sheds were being built? How can they raze them now?" he said in a burst of emotions. " Ghonsla ghonsla hota hai, chahe woh ameero ka ho ya garibo ka (a nest is a nest, whether it belongs to the rich or the poor)," he added.
Mehrauli Archaeological Park is one of the largest archaeological parks in the country, and comprises over 100 significant heritage structures and archaeological remains, monuments, graveyards and mosques.
Several litigations on removal of encroachments have been fought over the years to protect its heritage structures, ownership of certain plots of land and concerns of its existing inhabitants.
More Related News
She urged people of poll-bound Tripura to break myth of a double-engine government and vote only for her party, to introduce 'Bengal model' of governance
The Assembly Session will start with the Governor's address to the House, the first in the State Assembly after assuming office
As both teams head into the semifinal clash at the M. Chinnaswamy Stadium starting Wednesday, Karnataka has a score to settle.
Notwithstanding a couple of untimely adjournments, both the Houses conducted discussion on the Presi
The Home Minister, while chairing the meeting of the Parliamentary Consultative Committee on LWE, said that for the first time in four decades, the number of deaths of civilians and security forces was under 100 last year
Bengaluru Traffic Police launches special drive to crack down on vehicles using fake number plates
Madurai The first fully-solar powered police check post of Madurai district police was inaugurated a
The 21st edition of the event is open for school students in two categories
The High Court, in the meantime, began hearing submissions on the bail plea of the Rashtriya Janata Dal's youth wing leader and Jamia Millia Islamia student Meeran Haider in the same case