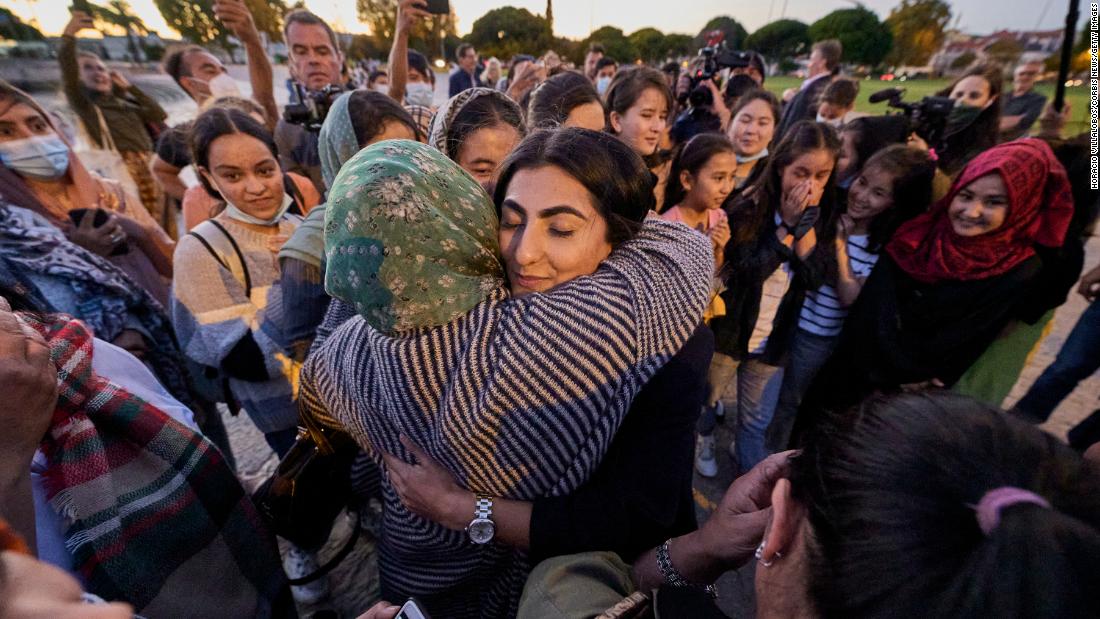 Afghanistan women's junior football team granted UK visas
CNN
Afghanistan's women's junior football team and their immediate families will be relocated to Britain from Pakistan "shortly" after being granted visas by the UK government.
"We are working to finalise visas to the Afghan Women's Development Team and look forward to welcoming them to the UK shortly," a UK government spokesperson told CNN.
"The Government is committed to doing all it can to support those most in need, including vulnerable women and girls, and those at risk who have had to flee Afghanistan."
More Related News
A German woman who joined ISIS was sentenced to 10 years in prison on Monday over the death of a 5-year-old Yazidi girl.
Consider it a win for 18th century technology over late 20th century criminal innovation.
One of the men convicted in the murder of James Jordan, father of basketball legend Michael Jordan, was denied parole, according to Greg Thomas, a spokesperson for the North Carolina Department of Public Safety.
Two people were killed when a gunman opened fire Monday at an Idaho mall, according to Boise Police Chief Ryan Lee. Four other people, including a Boise police officer, were injured, Lee said at a media briefing.
The suit names 10 white supremacist and nationalist organizations along with 14 individuals.
The Florida governor has absorbed the former president's style of politics, and can deliver an approximation of his showmanship in a much younger package. That makes him a threat, writes Ruth Ben-Ghiat. Whatever DeSantis's future plans for his mini-Trump brand, he might take heed of the fates of many ambitious young politicians who have adulated and imitated their strongman, only to find that he turns against them, no matter how loyal a lackey they have been.
President Joe Biden has once again refused to assert executive privilege over more documents that former President Donald Trump has sought to keep out of the hands of the committee investigating the January 6 attack on the US Capitol.