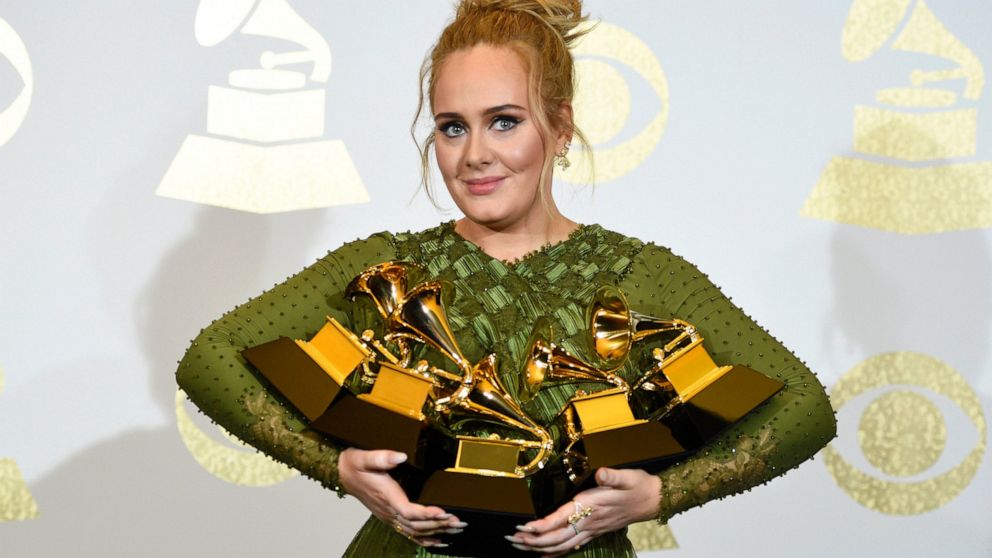 Adele says her new album, '30,' is being released Nov. 19
ABC News
Singer Adele has been gone from the public spotlight, musically speaking, since after the release of her "25"album in 2015
NEW YORK -- Six years after her last album, Adele revealed Wednesday that her new project, "30," will be released on Nov. 19.
An initial single, "Easy on Me," is coming out on Friday.
The British singer, who was divorced in 2019, said in a lengthy Instagram post that after "throwing myself into a maze of absolute mess and inner turmoil," she's feeling better.
"I'm ready to finally put this album out," she wrote.
More Related News
Queen Elizabeth II has appeared to criticize the global lack of action on climate change in comments caught on microphone
Cher has sued the widow of her former musical partner and ex-husband Sonny Bono over royalties for Sonny and Cher songs including "I Got You Babe."
A prominent Bill Cosby accuser has filed suit Thursday against the actor over a 1990 hotel room encounter in Atlantic City, New Jersey
"The View" celebrates the importance of Hispanic Heritage Month in 2021 by honoring the contributions of Hispanic Americans in history.
Prince William has criticized some of the world's richest men for using their wealth to fund a new space race and space tourism, and called on the world's great minds to fix the planet first
Despite renewed attention on efforts to diversify hiring in journalism since George Floyd's killing, the ability to measure real progress is proving elusive
A work by street artist Banksy that sensationally self-shredded just after it sold for $1.4 million could make several times that price at an auction