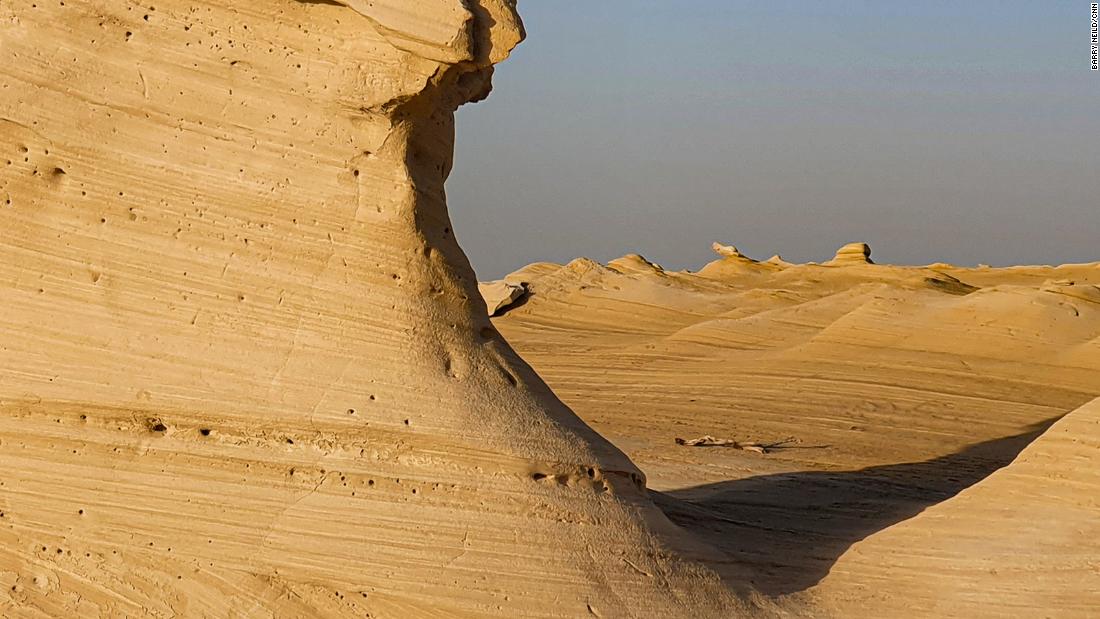 Abu Dhabi Fossil Dunes: A beautiful frozen landscape created by climate change
CNN
In the deserts of Abu Dhabi, petrified "fossil dunes" create a beautiful tourist attraction that scientists say offers insight into historic climate change and, perhaps, the story behind Noah's flood.
Al Wathba, Abu Dhabi (CNN) — Drive an hour or so southeast out of the city of Abu Dhabi toward the emirate's empty deserts and you'll hit a landscape full of unexpected man-made creations.
The region of Al Wathba is home to a beautiful oasis-like wetland reserve created, so the story goes, by an overspill from a water treatment facility. Now it's a lush terrain that attracts flocks of migratory flamingos.