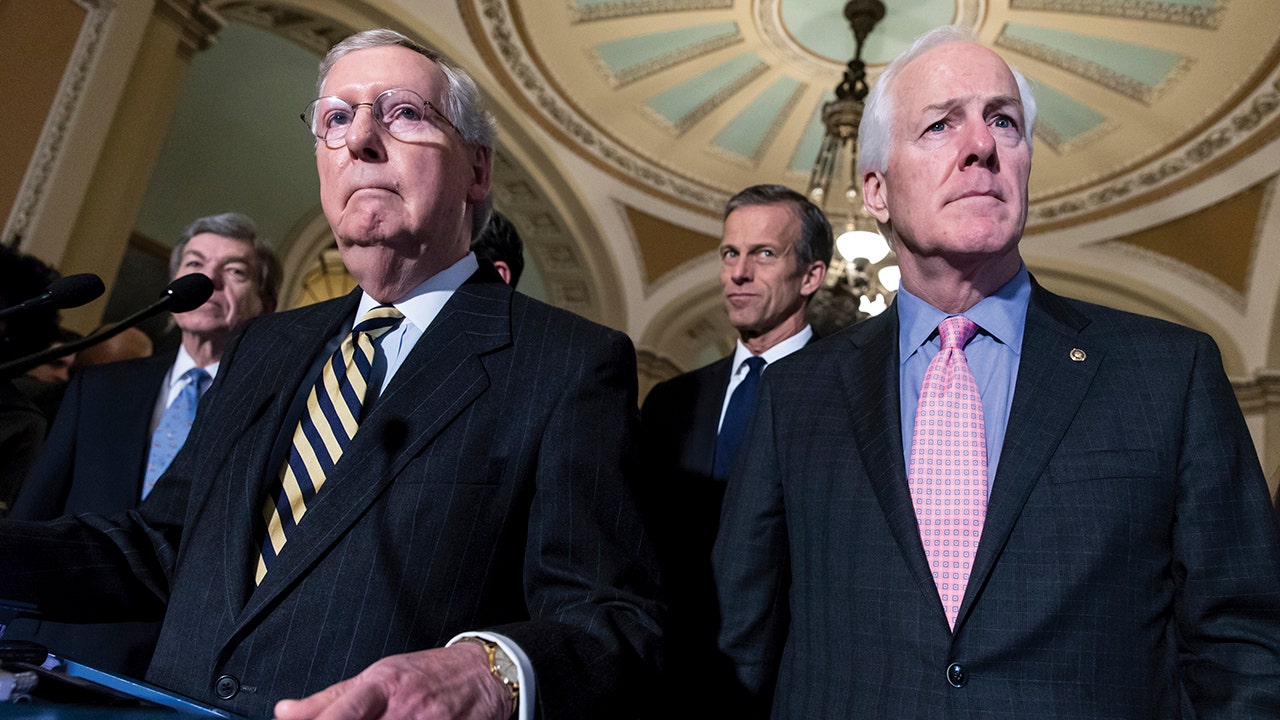 A GOP breakthrough on gun safety, but Dems opposing Biden's gas-tax pitch
Fox News
Democrats got their way when 14 Republican Senators voted to advance a gun control bill but Democrats are not backing Biden's federal gas tax proposal.
Howard Kurtz currently serves as host of FOX News Channel's (FNC) MediaBuzz (Sundays 11 a.m.-12 p.m. ET). Based in Washington, D.C., he joined the network in July 2013 and debuted on Special Report with Bret Baier to discuss the media's coverage of the George Zimmerman murder trial.
Fourteen Republican senators broke ranks with party orthodoxy and the NRA in a test vote over a series of modest measures aimed at keeping guns out of the hands of dangerous people. That means it will clear any filibuster and undoubtedly pass within days.
Of course, the fact that it took mass slaughter in Texas and Buffalo to prompt such steps favored by most of the public may not win any awards in courage, but given our hyperpolarized politics, it's a significant moment.
More Related News
A Georgia prosecutor filed petitions for ex-Trump adviser Rudy Giuliani and Sen. Lindsey Graham, R-S.C., in a criminal probe into an alleged effort to influence the 2020 election.
Vice President Kamala Harris delivered a 30-minute interview in New Orleans under an official White House sign that misspelled the name "Louisiana" over the weekend.
Chrystul Kizer, alleged sex trafficking victim, can use an immunity defense to prove that she killed Randall Volar as a direct result of being trafficked when she was 17.
FBI Director Christopher Wray warned that China poses the greatest threat to the economic and national security of not only the United States, but western allies.
Texas Rep. Chip Roy joined "America's Newsroom" to call for Texas to invoke constitutional powers to secure the southern border, which the federal government has refused to do.
A Texas 6-year-old boy drowned during a July Fourth house party almost eight years after a 4-year-old drowned at the same home. The 4-year-old's mother sued the resident, claiming negligence.
Sen. Tommy Tuberville, R-Ala., slams Transportation Secretary Pete Buttigieg for failed energy policies and blaming oil and gas companies for soaring prices.
America's armed forces are facing the worst recruiting crisis and Biden's Pentagon is blaming the economy. But the reality is far more troubling.
A man from Florida is charged with raping a woman near the bar at Walt Disney World Dolphin Resort the night after security had to separate him and his wife after a fight at the hotel.
Democratic Senate candidate Gary Chambers, Jr. criticized President Joe Biden over inflation and accused him of "taking away people's rights" during a radio interview last week.
Former Trump admiinistration White House counsel Pat Cipollone will testify in a private meeting with the House January 6 committee on Friday, Fox News has confirmed.