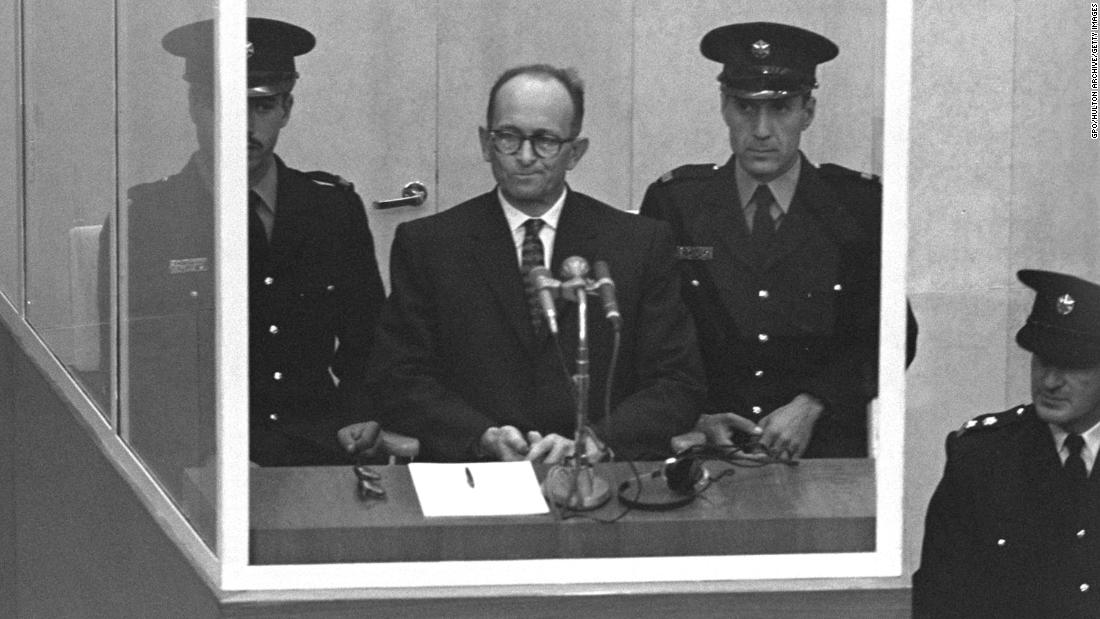 60 years ago, we saw the face of evil
CNN
Elie Honig writes that hatred based on race, religion, sex and sexual orientation sadly remains a potent and growing threat in the United States and elsewhere, but Adolf Eichmann's time in court can teach us about how to combat the threat such hatred poses to the world.
Sixty years ago, in an internationally broadcast trial, millions of people around the world watched as a man -- a monster, really, despite his human form and slight frame -- sat in a courtroom in the newly-formed nation of Israel.
More Related News
Joe Biden and Donald Trump are locked in an extraordinary and escalating clash that has profound political consequences now and into 2024.
The governors of New Jersey and New York have each issued a state of emergency in advance of an anticipated nor'easter.
A German woman who joined ISIS was sentenced to 10 years in prison on Monday over the death of a 5-year-old Yazidi girl.
Consider it a win for 18th century technology over late 20th century criminal innovation.
One of the men convicted in the murder of James Jordan, father of basketball legend Michael Jordan, was denied parole, according to Greg Thomas, a spokesperson for the North Carolina Department of Public Safety.
Two people were killed when a gunman opened fire Monday at an Idaho mall, according to Boise Police Chief Ryan Lee. Four other people, including a Boise police officer, were injured, Lee said at a media briefing.
The suit names 10 white supremacist and nationalist organizations along with 14 individuals.