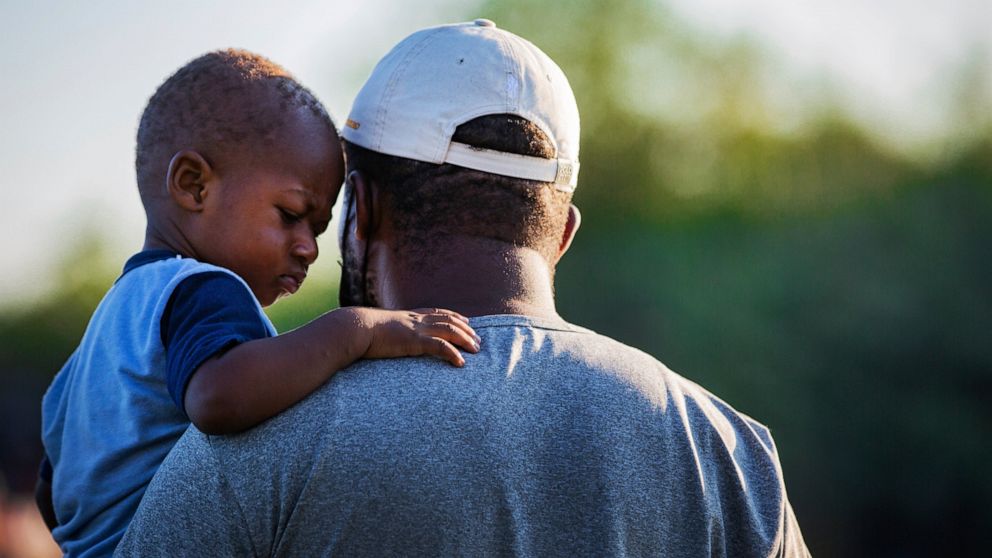 500 Haitians reported walking though Mexico toward US border
ABC News
About 500 Haitians headed toward the U.S. border have been ordered off buses by Mexican immigration authorities
MEXICO CITY -- About 500 Haitians headed toward the U.S. border were ordered off buses by Mexican immigration authorities in the northern state of Tamaulipas Friday, and some tried to continue the journey on foot.
Immigration agents and National Guard officers stopped the buses at a highway checkpoint near the town of San Fernando, about 120 miles (200 kilometers) south of the Texas border, the state government said in a press release.
Mexico has turned back Haitian migrants trying to walk through southern Mexico. But 8,000 to 12,000 people, mainly Haitians, have already walked across the Rio Grande river and have assembled under and around a bridge in the small Texas border town of Del Rio. Some of those migrants may have already been in northern Mexico for some time.
The migrants stopped in Tamaulipas told local media they had boarded about 15 buses in the city of Poza Rica, Veracruz, and were headed to Reynosa, Tamaulipas, across the border from McAllen, Texas.
More Related News
In the capital of Ethiopia's Tigray region, a year of war and months of government-enforced deprivation have left the city of a half-million people with a rapidly dwindling stock of food, fuel, medicine and cash
Taiwan's president has paid her respects at a morgue to the dozens of people killed in a deadly inferno that ripped through an aging tower block earlier in the week
The leader of outgoing German Chancellor Angela Merkel's party has urged supporters to emulate the unity and discipline of their victorious opponents
Leaders from across the political spectrum have come together to pay tribute to a long-serving British lawmaker who was stabbed to death in what police have described as a terrorist incident
The Islamic State group says its members are responsible for a deadly suicide bombing on a Shiite mosque in southern Afghanistan
Indonesian authorities say three people were killed and another seven were injured when a moderately strong earthquake and an aftershock hit Indonesia's resort island of Bali