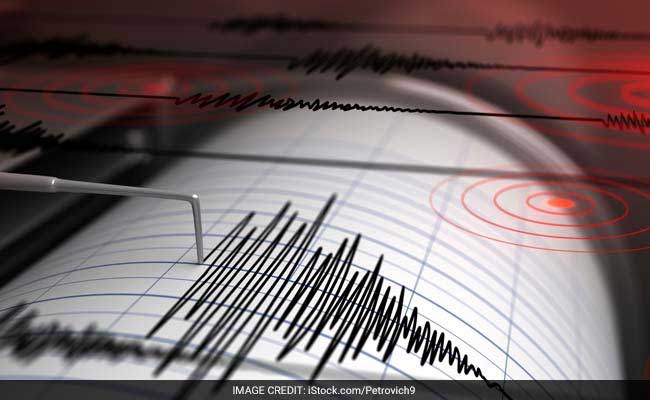 3.8 Magnitude Earthquake In Haryana, Tremors Felt In Delhi
NDTV
As per the National Center for Seismology, an earthquake of magnitude 3.8 struck Haryana's Jhajjar at 1:19 am on Sunday.
An earthquake of 3.8 magnitude was recorded in Haryana's Jhajjar with tremors in Delhi and surrounding areas on Sunday morning, the first day of the new year, the National Center for Seismology said.
There were no reports of any injuries or damage.
"Earthquake of Magnitude: 3.8, Occurred on 01-01-2023, 01:19:42 IST, Lat: 28.71 and Long: 76.62, Depth: 5 Km, Location: 12km NNW of Jhajjar, Haryana," said National Center for Seismology.
Earlier in November, strong tremors were felt across Delhi and and surrounding areas after a 6.3 magnitude earthquake struck Uttarakhand along the Nepal border.
More Related News
"In this hour of grief, the least I can do is to take care of the education of the children of those who lost their lives in this tragic accident," Mr Sehwag wrote on Twitter.
Railway Minister Ashwini Vaishnaw tweeted that track linking Up-line has been restored and overhead electification work has also started.
In a tweet, Mr Adani said it is a joint responsibility of all to support the victims and their families and give a better tomorrow to the children.
He alleged that they were facing harassment from various quarters including from the Hindu side and felt humiliated.
On Friday morning at about 4 am Nithin Gopi suffered a massive cardiac arrest. Though he was rushed to the hospital, he could not be saved
Odisha Train Accident: "Severe legal action will be initiated against those who are trying to create communal disharmony by spreading rumours," Odisha police said.
The tragic train crash in Odisha's Balasore district was caused due to a technical malfunction, according to Railway Minister Ashwini Vaishnaw
Coromandel Express Accident: The allotment of funds for track renewal works declined, funds allocated to track renewal works were also not fully utilised, the CAG report said.
Coromandel Express Accident: The official repeatedly stressed that only one train, the Coromandel Express, and not three, as has been allegedly speculated, suffered an accident.
Odisha Train Accident: Railway board said 139 is the helpline number for the family, friends of those who died or are stranded due to tragic train crash.