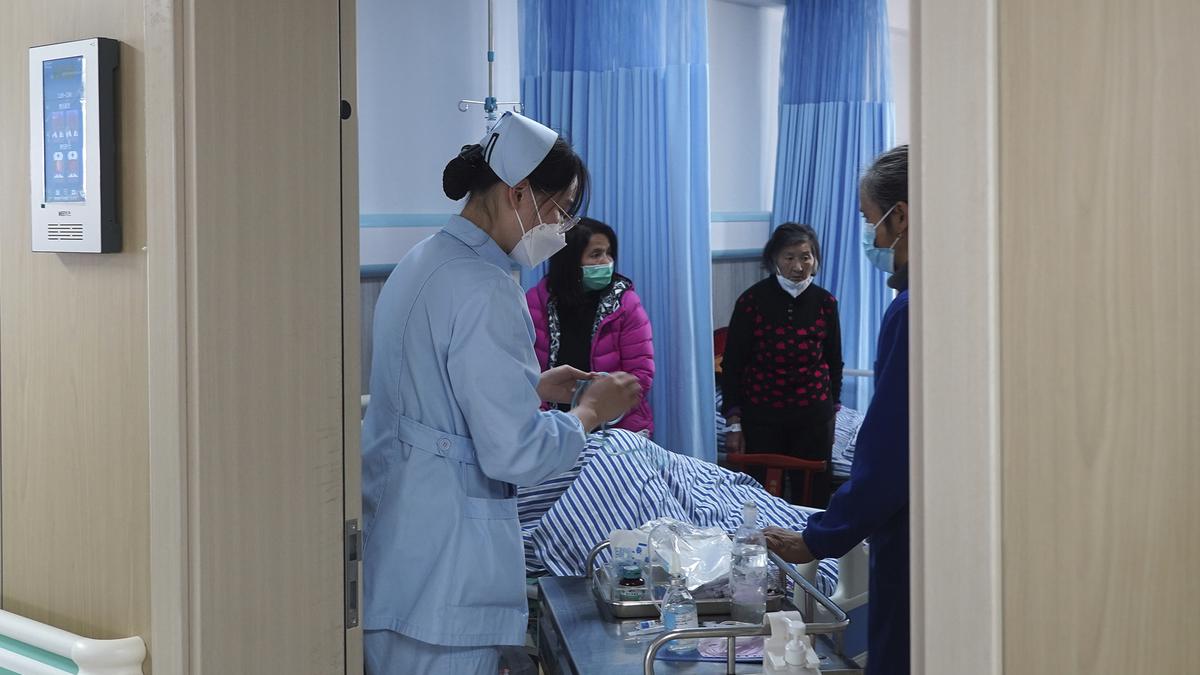 19 dead in China crash as holiday travel rush gets underway
The Hindu
Mourners from the village of Taoling who had set up a funeral tent on the side of the road were hit by a passing truck as they were preparing to proceed to the local crematorium in the morning.
A traffic accident in southern China killed 19 people and injured 20 others early Sunday as the annual Lunar New Year holiday travel rush got underway, authorities said.
The accident occurred outside the city of Nanchang in Jiangxi province, according to the local traffic management brigade. The cause was under investigation, the brigade said.
Heavy fog was also reported at the time of the accident, just after midnight, according to reports.
Website Jimu News quoted a resident as saying the victims were mourners from the village of Taoling who had set up a funeral tent on the side of the road, as is common in rural China, and were hit by a passing truck as they were preparing to proceed to the local crematorium in the morning.
Several of the victims were her neighbors, the woman — identified only by her surname, Deng — told the site, which is published by the Hubei Daily newspaper based in a neighboring province.
Jimu quoted another unidentified villager as confirming that version of events, adding that the scene had already been cleaned up. The condition of the injured was not known.
Major traffic accidents, often caused by fatigued drivers and poorly maintained or overloaded vehicles, used to be common, but tighter regulations have reduced their frequency in recent years.
More Related News
China's disagreement to further expand cooperation in areas of energy, water management, and climate change under the CPEC underscores "the challenges that both the sides are facing in deepening the economic ties", the report said.
: South Korea holds largest Armed Forces Day ceremony in 10 years, President Yoon vows to build stronger military to thwart North Korea provocations. US, China, Japan leaders agree to hold trilateral summit in South Korea at earliest convenient time. Yoon's moves to strengthen military alliance with US, boost Seoul-Tokyo security cooperation worry China, but Yoon says won't marginalise any nation.
Canada has updated travel advisory for its citizens in India asking them to "stay vigilant and exercise caution" in the context of recent developments
Speaker Rota apologises for honouring Ukrainian WWII veteran who fought for Nazis; Trudeau's office denies involvement; Poilievre slams "error in judgement".
Philippines vows to remove Chinese barrier blocking access to disputed lagoon in South China Sea. Officials condemn "illegal and illegitimate" action, while China claims sovereignty over the area. U.S. Navy patrols challenge China's expansive claims and promote freedom of navigation.
Ukraine: 34 officers killed in Crimean missile strike; Russia denies. Ukraine claims its strike on the main building of the Black Sea Fleet HQ in Sevastopol killed 34 officers, including fleet commander, and wounded 105. Russia initially said one serviceman was killed, but later said the person was missing.
Ahead of the 2024 US Presidential polls, here's a look at why Joe Biden is a target of an impeachment inquiry by the Republican-controlled US House of Representatives.
The United States will recognize the independence of the Cook Islands and Niue, two small Pacific nations, President Joe Biden said
Canadian PM Trudeau's allegation of Indian agents' involvement in killing of Canadian citizen led to strained Indo-Canadian relations. India declared Nijjar a terrorist, accused Canada of providing safe haven for Khalistani supporters. India suspended visa services, expelled Canadian diplomat, postponed trade mission. Canada imports medicaments, diamond, jewellery, linen from India; India imports coal, fertilizers, leguminous vegetables, newsprint, uranium/thorium ore from Canada.
External Affairs Minister Jaishankar held a series of bilateral meetings with his global counterparts on the sidelines of the high-level United Nations General Assembly (UNGA) session in New York.