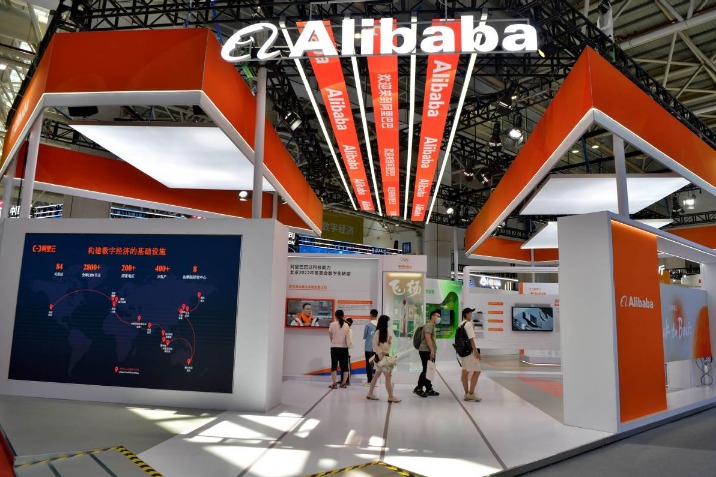 数字经济和平台企业的发展将推动经济增长
China Daily
这将优化平台企业的政策环境,提高平台企业发展的支持力度,平台企业将迎来新的发展。
多位专家和企业高管认为,中央经济工作会议提出"支持平台企业在引领发展、创造就业、国际竞争中大显身手",这体现了中央重视发展平台企业,认可平台企业在经济资源配置、供需配置方面的积极作用,发展平台经济是提升经济效率的有效方式。这将优化平台企业的政策环境,提高平台企业发展的支持力度,平台企业将迎来新的发展。
China's latest push to the digital economy and platform companies is expected to spur economic growth, boost market confidence and help private enterprises to bolster technological innovation, company executives and experts said on Wednesday.
受访的公司高管和专家周三表示,预计中国对数字经济和平台公司的最新推动将刺激经济增长,提振市场信心,并帮助民营企业加强技术创新。
Despite downward pressure on the economy and external challenges, prominent domestic high-tech and internet-based companies remain optimistic about China's economic prospects, and are promoting wide-ranging applications of digital technologies, they said.
他们表示,尽管经济面临下行压力和外部挑战,但国内知名高科技和互联网企业仍对中国经济前景持乐观态度,这些企业正在推动数字技术的广泛应用。
Their assessment emerged in response to the tone-setting Central Economic Work Conference that ended on Dec 16. The conference stressed the need to vigorously develop the digital economy and improve the level of normalized supervision. It also called for support for platform companies so they could bolster economic growth, create more jobs and better compete on the global stage.
他们的观点是对12月16日结束的中央经济工作会议的回应。会议强调,要大力发展数字经济,提高常态化监管水平。会议还呼吁支持平台公司,以促进经济增长,创造更多就业机会,更好地在全球舞台上竞争。