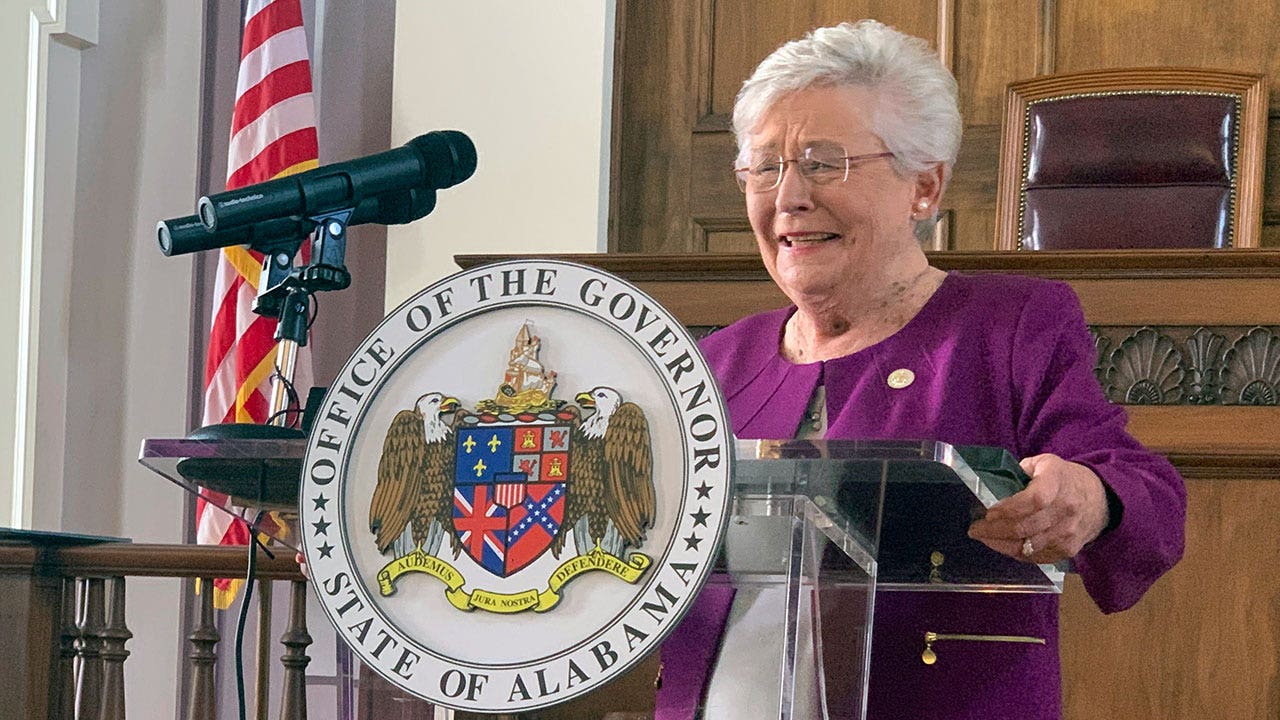 New AL law to allow concealed guns without state permit effective Jan. 1
Fox News
Alabamians will soon be able to carry concealed guns without a state permit or background check. The legislation was championed by advocates of the Second Amendment.
The proposal had been introduced unsuccessfully for years in Montgomery, before winning approval this year. The legislation was championed by gun rights advocates who call it "constitutional carry," in reference to the Second Amendment right to keep and bear arms. Opponents, including state sheriffs and others in law enforcement, argued the permits help combat crime and enhance public safety.
The National Rifle Association Institute for Legislative Action, which lobbied for the Alabama legislation, said in April that 25 states now allow permitless carry.
More Related News
The United States has committed to building no new coal plants and phasing out existing plants as part of its plan to tackle climate change
House Speaker Mike Johnson, R-La., said Saturday that it's a 'necessary step' to move forward with a formal impeachment inquiry vote against President Biden.
One person is dead, four others are injured after a shooting inside a homeless encampment in Las Vegas, while cops in LA are searching for a serial killer targeting the homeless.
Americans have forgotten how to be considerate of others. Maybe it was COVID or new technology. But we need to do better. Here are 18 ways you can stop annoying everyone right now.
The North Korean regime is warning the U.S. that any attempt to interfere with the military spy satellite launched last month would be a declaration of war.
An exclusive video captures the moment a boat full of suspected illegal migrants lands in Malibu. The landing is close to where Hollywood celebrities live.
Democratic strategist James Carville attacked GOP Speaker Mike Johnson, saying he and "Christian nationalists" are a "bigger threat than al-Qaeda" while sitting down with Bill Maher.
The Paraguayan government fired a senior official after he signed a deal with the fictional country created by a Hindu cult leader who fled India after facing charges of kidnapping children and confining them to his temple and allegedly raping one of his disciples.
Katie Ferguson, a mother of two, is feared to be dead after she vanished during a cross-country trip with her ex-boyfriend, who is facing a federal gun charge.
As the 2024 Republican presidential nominating calendar approaches, Chris Christie ups his game in the first primary state of New Hampshire and vows to qualify for the next debate.
A Southern California Sheriff's sergeant was hospitalized about being shot by a suspect during a call in Victorville, the San Bernardino County Sheriff's Department said Friday.