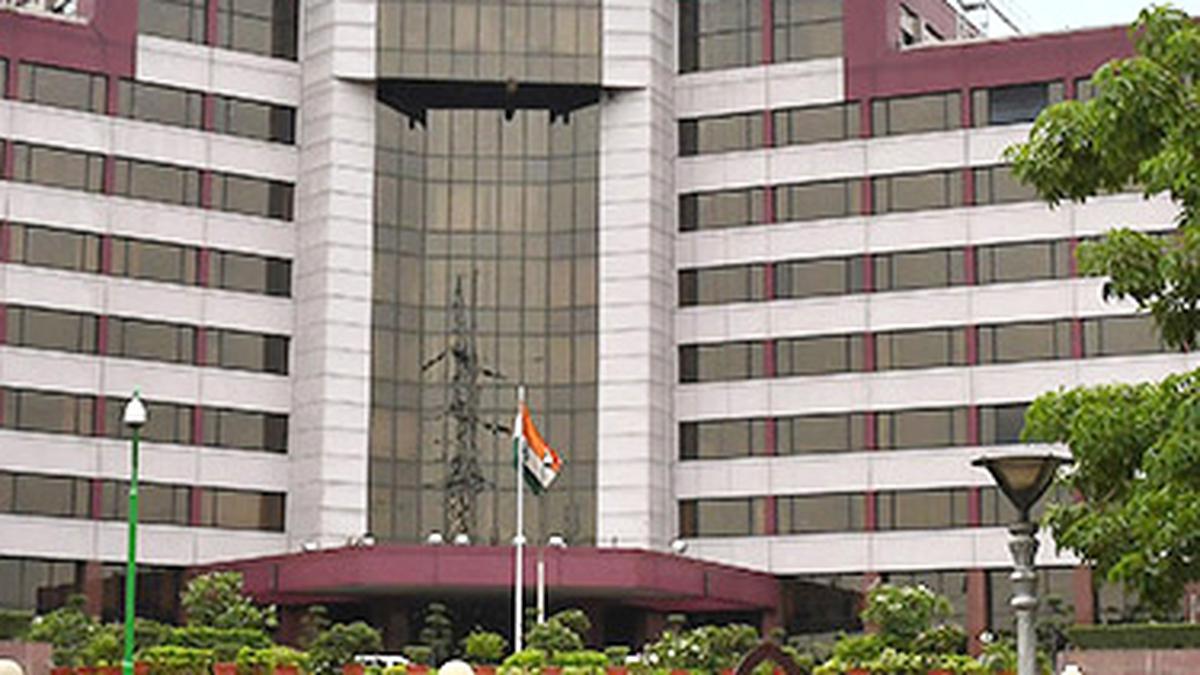 IAS officer's wife lodges harassment complaint against vigilance official
The Hindu
Shilpi Rai, the wife of IAS officer Udit Prakash Rai (AGMUT cadre), has filed a police complaint against Special Secretary (Vigilance) Y.V.V.J. Rajasekhar, charging him with harassment.
:
Shilpi Rai, the wife of IAS officer Udit Prakash Rai (AGMUT cadre), has filed a police complaint against Special Secretary (Vigilance) Y.V.V.J. Rajasekhar, charging him with harassment.
The development comes nearly two months after the Delhi government Vigilance Department served a show-cause notice to Mr. Rai, the then CEO of the Delhi Jal Board (DJB), for the alleged demolition of a 15th-century palace in south-east Delhi's Jal Vihar to make space for his official accommodation.
In her complaint to the police, Ms. Rai said she feels "insecure; he [Mr. Rajasekhar] is misusing his position and, with his influence over the Delhi police and other departments, trying to harm me and my children".
Mr. Rai has written to the Chief Secretary urging him to replace Mr. Rajasekhar, who is investigating the alleged demolition of the palace dating back to the Pathan period.
The former DJB CEO, currently posted in Mizoram, has accused the Special Secretary (Vigilance) of being "motivated".
When contacted, Mr. Rajasekhar said the allegations were a means to "pre-empt" ongoing investigations against the couple.
More Related News
UGC Chairman suggests students learn constantly, take risks & learn from failures to access new opportunities & excel in multi-disciplinary education. NEP 2020 sets direction to scale up quality of education & institutions must invest in academic & research excellence.
Philem Rohan Singh, a traveller and activist from Manipur, called for peace talks to end the four-month communal unrest between the Meitei and Kuki-Zo tribes in the north-eastern State. He urged both sides to stop the blame game and seek a middle ground. He requested Prime Minister Narendra Modi to intervene and for all political parties to visit the State for reconciliation and peace measures. He also highlighted the atrocities against women and the burning of 45 homes and shops belonging to Tamils in Moreh.
Arunachal Pradesh CM Khandu condemns China for denying visas to wushu athletes, urges IOC to address issue. Union Minister Rijiju slams Beijing, lodges strong protest. Thakur cancels visit to China as mark of protest.
Delhi CM Arvind Kejriwal approves ₹1 crore compensation to families of 17 COVID-19 warriors who died while executing pandemic-related duties. 73 families have received similar compensation so far. Delhi BJP welcomes the announcement but accuses CM of politicising the matter.
Using synthetic colour in prepared food is banned. These colours will cause severe health issues. Only in a few sweets are these colours allowed to be used at one mg per one kg of sweets, says District Designated officer Kathiravan.
Kochi Metro Rail Limited (KMRL) has reported an operational profit of ₹5.35 crore in 2022-23, thanks to cost-control measures and increased daily patronage. The fare-box income rose from ₹12.90 crore to ₹75.49 crore, and non-fare-box income from ₹41.42 crore to ₹58.55 crore. Chief Minister Pinarayi Vijayan said the profit will provide impetus to the State's development.
India's MotoGP debut: In 2011, India hosted F1; this weekend, the inaugural MotoGP Grand Prix of India takes place. The premier two-wheeler championship is sanctioned by FIM, with Dorna Sports as commercial rights holder. MotoGP bikes are bespoke machines, with 11 teams fielding two riders each. Practice sessions on Fri, qualifying on Sat, race on Sun. Track modified for MotoGP, with resurfacing, reduced asphalt run-off, increased gravel, air fences, foam barriers. Big challenge to hold event, with many personnel, riders, journalists facing visa issues.
S. Jaishankar, India's External Affairs Minister, arrived in New York for a nine-day visit to address UNGA and have bilateral/plurilateral meetings. He met with U.S., Australian and Japanese Foreign Ministers for the Quad ministerial meeting. He will address UNGA, have discussions with UNSG and UNGA President and have bilateral talks with Blinken in Washington. He will also interact with think tanks & business leaders.
Chief Minister Pinarayi Vijayan on Friday hailed the contributions of 20th century saint-social reformer Sree Narayana Guru and said he was a strong anti-caste proponent and a driving force of renaissance movement in the southern State
PV Sindhu faces a tough challenge to regain her form and win medals at the Asian Games and Olympics. With her pedigree, she has the potential to succeed, but it depends on her motivation and desire to win.
Manipur CM N. Biren Singh urges people to surrender looted police weapons in 15 days; those associated with illegal weapons will be dealt with severely. 1,400 weapons have been recovered so far. Government willing to take considerate view for those submitting illegal weapons; appeals to people to cooperate in restoring peace & normalcy.