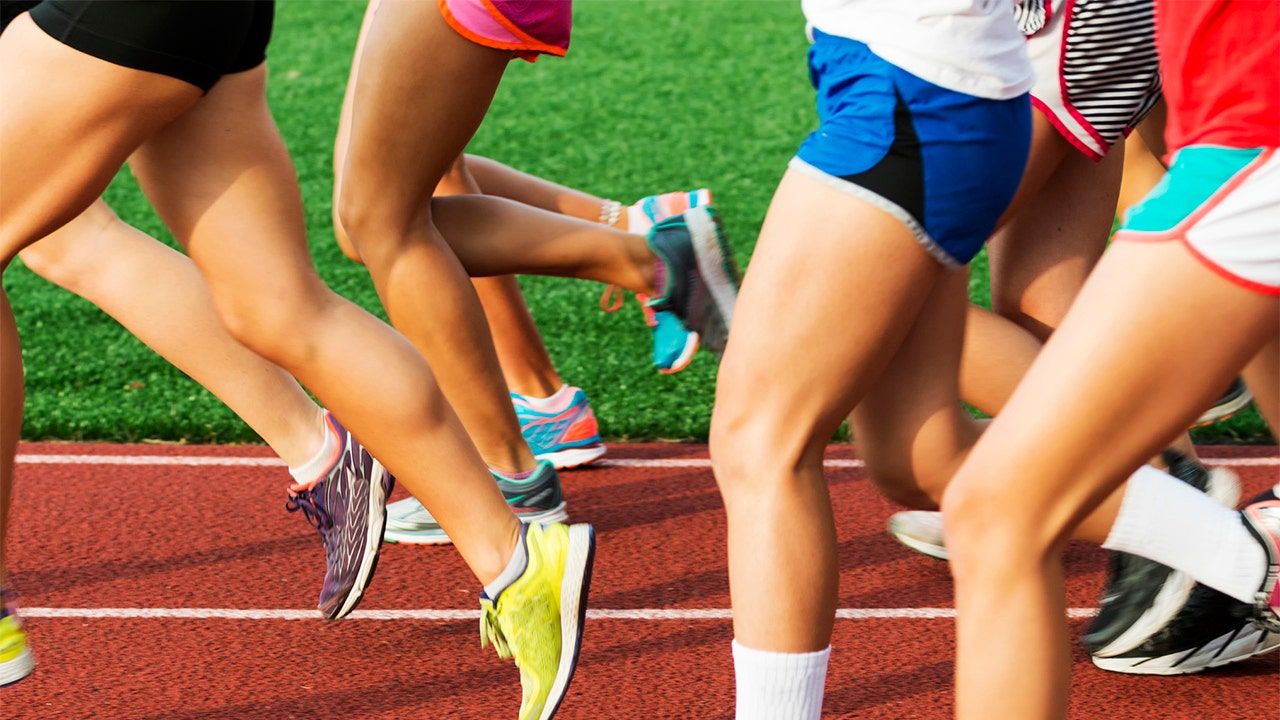 Fifty years after Title IX, we must protect women's sports
Fox News
In 1972, President Nixon signed Title IX into law. Democrats are turning its original intent on its head and are effectively destroying women's sports.
Republican Steve Scalise is the U.S. House of Representatives minority whip. He represents Louisiana's 1st Congressional District, serving since 2008.
Thanks to this, the number of female athletes has grown exponentially.
According to the National Library of Medicine, from 1973 to 2018, the percentage of high school sports played by girls increased from 24.2 percent to 42.9 percent. The authors note, "Girls' participation in high school sports continues to grow not only in numbers but in the types of sports played."
More Related News
Texas Rep. Chip Roy joined "America's Newsroom" to call for Texas to invoke constitutional powers to secure the southern border, which the federal government has refused to do.
A Texas 6-year-old boy drowned during a July Fourth house party almost eight years after a 4-year-old drowned at the same home. The 4-year-old's mother sued the resident, claiming negligence.
Sen. Tommy Tuberville, R-Ala., slams Transportation Secretary Pete Buttigieg for failed energy policies and blaming oil and gas companies for soaring prices.
America's armed forces are facing the worst recruiting crisis and Biden's Pentagon is blaming the economy. But the reality is far more troubling.
A man from Florida is charged with raping a woman near the bar at Walt Disney World Dolphin Resort the night after security had to separate him and his wife after a fight at the hotel.
Democratic Senate candidate Gary Chambers, Jr. criticized President Joe Biden over inflation and accused him of "taking away people's rights" during a radio interview last week.
Former Trump admiinistration White House counsel Pat Cipollone will testify in a private meeting with the House January 6 committee on Friday, Fox News has confirmed.
'Lawrence Jones Cross Country' host said that the American people are seeing Democrats as hypocrites after they campaigned on bringing better tone to government.
Art Del Cueto joined "Fox & Friends First" to explain why Texas should declare an invasion at its border with Mexico, pressing for action from Gov. Greg Abbott.
Richmond Police will hold a press conference after saying they thwarted a plot to carry out a mass shooting in the city on July 4, saying they seized multiple firearms.
Jesus Alvarado-Flores, 27, was arrested after troopers discovered nearly 100 pounds of meth hidden in his pickup truck during a traffic stop on I-8 in Yuma County, Arizona.